Well, the official announcement is out! The Pig & the Lady is opening a second location! We are opening in the old Kua'Aina space in Ward Village with a scheduled opening of September this year. Called PIGGY SMALLS, this new iteration will be open 7 days a week, and serve breakfast, lunch and dinner. The menu will consist of some of our best of items from the Chinatown restaurant, with expanded breakfast items including toasts, house-made jams, soft-poached eggs, pastries, breakfast pho and an assortment of pickled items.
PIGGY SMALLS will also offer coffees, teas and juices, and the bar will focus mainly on beer and wine. The soft serve, popular at the Chinatown location, will also be served at the new location — and it will be available "to go!" Also, expect some special weekend brunch menus as well, as PIGGY SMALLS establishes its footprint at Ward and the Kaka'ako area.
We'll also be making announcements throughout the summer on the progress of the new location and details of the eventual opening. We are quite excited! Check out Honolulu Magazine's article about PIGGY SMALLS for more info.
In the meantime, back to our farmers market schedule and specials for the week — We are on our regular schedule:
Wednesday, May 25
Blaisdell, 4 - 7pm
Thursday, May 26
Kailua, 5 - 7:30pm
Saturday, May 28
KCC, 7 - 11:30am
Specials this week include the following: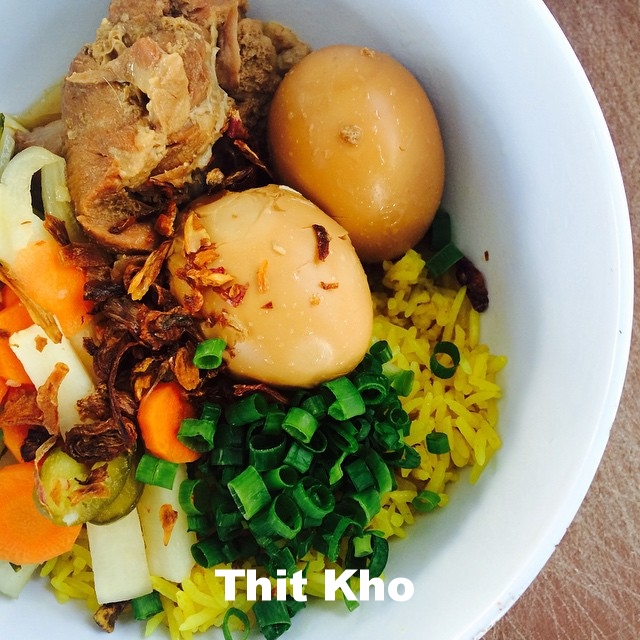 #MamaNoodle
BUN MANG VIT — poached duck, shiitake, bamboo, herbs of banana blossom, ong choy, mint & rau ram, vermicelli noodles, ginger fish sauce, pork & chicken broth
PHO GA KHO — hand cut rice noodle served chilled pho spiced chicken, fried shallots, bean sprouts, aromatic herbs, sesame/garlic vinaigrette
#MamaRice
THIT KHO — Vietnamese style caramelized and braised pork shoulder with eggs
#MamaBanhmi
KALBI BANH MI — bbq korean short ribs, sautéed kimchee + shoyu pickles + namul sprouts
As always, you can view the full menu over at the Farmers Market Menu page.