The Pig and the Lady team represented in New York at the Hawaiian Airlines Liberty Challenge, and it was a great time. We served over 3,000 mini-servings and it was great to represent Hawaii with Hawaiian Airlines as our sponsor. We also had some downtime to enjoy the city and we ate our way through the city. It was amazing.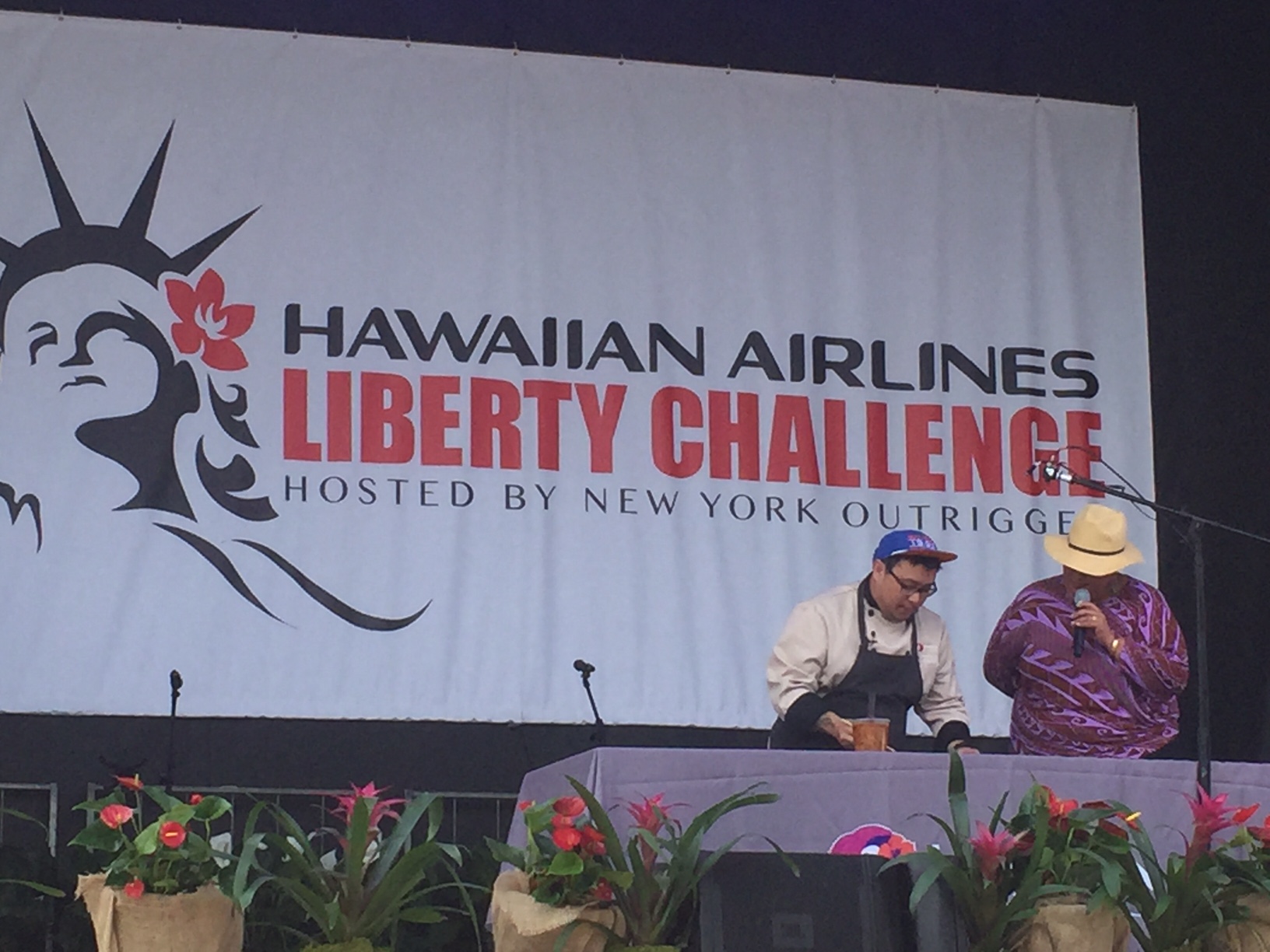 Also, don't forget that we are also having a Job Fair this Sunday, June 26 at the restaurant. We are currently looking to fill several positions for both the restaurant and our upcoming, new location, Piggy Smalls. For more info on our Job's Fair, head over to our Careers page. In the meantime, here's the recruitment video, produced by our partner Real Jobs Hawaii:
We also want to give a shout out to sous chef Brandon Lee, who's birthday is this week! The big guy has been with us since the very beginning and we are fortunate to have him on our team. So, if you dine with us this week, make sure to wish him happy birthday.
Regarding our farmers markets this week, we are on our regular schedule:
Wednesday, June 22
Blaisdell, 4pm - 7pm
Thursday, June 23
Kailua, 5pm - 7:30pm
Saturday, June 25
KCC, 7:30am - 11am
Here's the Mama Le specials for the week:
#MamaLeNoodle
BUN RIEU — crab meatballs, crab satay, pork shank, tomato, tofu, herbs, shiso, mint, banana blossom, ong choy, lemon balm, vermicelli noodles, shrimp & tamarind broth.
#MamaBanhMi
GRILLED PORK SHOULDER — grilled sliced pork shoulder patties, lettuce, nuoc mam vinaigrette
#MamaBun
GRILLED PORK JOWL & WATERMELON — summer salad of grilled pork shoulder, fresh watermelon, cucumbers, house pickles, ginger fish sauce, vermicelli noodles
As always, you can view the entire menu over at the Farmers Market page.